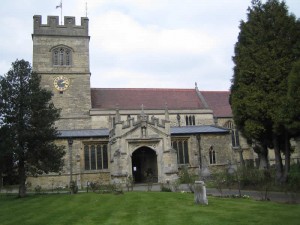 Place:
Winslow
Location:
HP18 0SB
Dedication:
St Laurence
OS Ref:
SP769276
Bells:
8
Tenor:
17-1-9
Key:
Eb
Practice – Monday:
19:30 – 21:00
Sunday:
08:50
Contact:
Jan Lewis
Telephone:
01296 715106
Email:
winslow@cbucks.odg.org.uk
Dove's Guide:
Winslow webpage is here.
Notes for visitors:
Access to the church is via the West Tower door.

There are catering facilities at the church.
Ringers recommended pub: The Bell Hotel.

Availability – Visitors: Yes.   Peals: Yes.   Quarters: Yes.