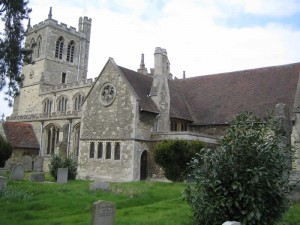 Place:
Wingrave
Location:
HP22 4PF
Dedication:
All Saints
OS Ref:
SP869190
Bells:
8
Tenor:
14-2-12
Key:
F
Practice – Wednesday:
19:30
Sunday:
Check First
Contact:
Jen Hutchinson
Telephone:
01296 681879
Email:
wingrave@cbucks.odg.org.uk
Dove's Guide:
Wingrave webpage is here.
Notes for visitors:
Access to the church is via the South Porch Door or the south vestry door.
The tower has a ringing simulator fitted.
There are toilet facilities at the church.
There are catering facilities at the church.
Ringers recommended pub: The Rose and Crown.

Availability – Visitors: Yes.  Peals: Yes.  Quarters: Yes.