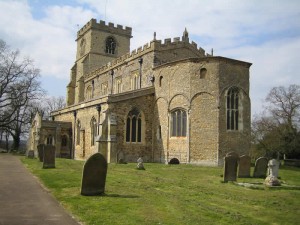 Place:
Wing
Location:
LU7 0NY
Dedication:
All Saints
OS Ref:
SP880225
Bells:
6
Tenor:
28 cwt
Key:
D
Practice – Friday:
19:30 – 21:00
Sunday:
10:30am
Occasional Evensong – check
Contact:
Mr John Lomas
Telephone:
01296 682915
Email:
wing@cbucks.odg.org.uk
Dove's Guide:
Wing webpage is here.
Notes for visitors:
Access to the tower is via the West tower door and up a short staircase.

The Ropes fall in an anti-clockwise circle.

There is a toilet in the church.
The church has catering facilities.
Ringers recommended pub: The Queen's Head.

Availability – Visitors: Yes.  Peals: Occasional.   Quarters: Yes.