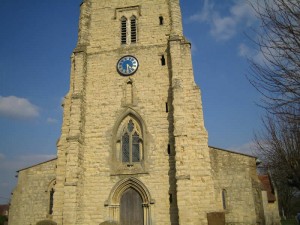 Place:
Whitchurch
Location:
HP22 4JZ
Dedication:
St John the Evangelist
OS Ref:
SP802208
Bells:
6
Tenor:
12-3-18
Key:
F
Practice – Tuesday:
19:30
Check first
Sunday:
10:15
By arrangement – Check
Contact:
Mr Chris Jackson
Telephone:
01296 641459
Email:
whitchurch@cbucks.odg.org.uk
Dove's Guide:
Whitchurch webpage is here.
Notes for visitors:
The Bells are rung from the ground floor, with rope guides.

Ringers' recommended pub: The White Swan.

Availability – Visitors: Yes.   Peals: Check.   Quarters: Yes.