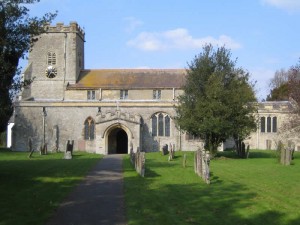 Place:
Twyford
Location:
MK18 4ET
Dedication:
Assumption of BVM
OS Ref:
SP665266
Bells:
6

Tenor:
12 cwt
Key:
G
Practice – 1st Tuesdays only:
20:00 – 21:00
Others at Marsh Gibbon.
Sunday:
Check First
Contact:
Mr Edwin Herring
Telephone:
01869 277671
Email:
twyford@cbucks.odg.org.uk
Dove's Guide:
Twyford webpage is here.
Notes for visitors:
The bells are rung from the ground floor.

Availability – Visitors: Yes.   Peals: Check.   Quarters: Check.