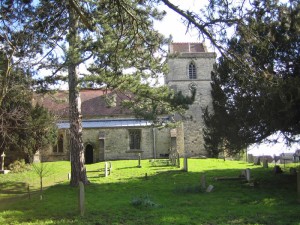 Place:
Stone
Dedication:
St John the Baptist
Bells:
6 

U/R

Tenor:
13 cwt
Key:
F#
OS Ref:
SP783122
Practice:
No practice
Sunday:
No Ringing
Contact:
Mr David John
Telephone:
01296 747932
Email:
stone@cbucks.odg.org.uk
Dove's Guide:
Stone webpage is here.
Notes for visitors:
The bells are unringable due to tower movement.  It is hoped that in the near future the problem can be rectified when funds become available.

Availability – Visitors: No.   Peals: No.   Quarters: No.