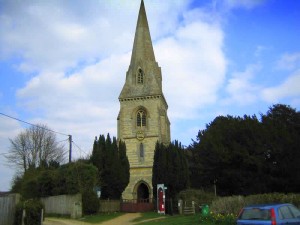 Place:
Steeple Claydon
Location:
MK18 2QF
Dedication:
St Michael & All Angels
OS Ref:
SP705267
Bells:
6
Tenor:
11-1-27
Key:
F#
Practice:
No Ringing
Sunday:
By Arrangement
Contact:
Miss Kate Edgar
Telephone:
07799 766270
Email:
steepleclaydon@cbucks.odg.org.uk
Dove's Guide:
Webpage is here.
Notes for visitors:
The ringing room is on the ground floor.

There is a toilet at this church.
Ringers recommended pub: The Phoenix

Availability – Visitors: Yes.   Peals: Occasional.   Quarters: Yes.