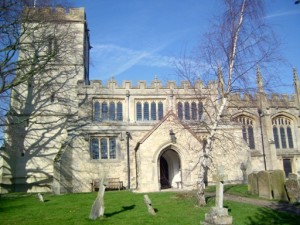 Place:
North Marston
Location:
MK18 3PH
Dedication:
Assumption of BVM
OS Ref:
SP777227
Bells:
6
Tenor:
13-2-27
Key:
F
Practice:
No practice
Sunday:
1st: 09:20
3rd & 5th: 08.50
Contact:
Mr Paul Bagni
Telephone:
07976 254430
Email:
northmarston@cbucks.odg.org.uk
Dove's Guide:
North Marston webpage is here.
Notes for visitors:
Access is via the tower door when the church is closed.

The ringing room is on the ground floor.
Ringers recommended pub: The Pilgrim

Availability – Visitors: Yes.   Peals: Occasional.   Quarters: Yes.