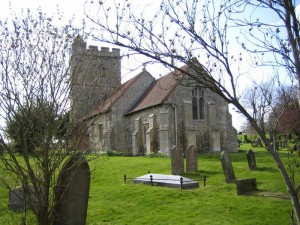 Place:
Chearsley
Location:
HP18 0DF
Dedication:
St Nicholas
OS Ref:
SP720103
Bells:
6
Tenor:
9-0-1
Key:
G
Practice – Monday:
19:30 – 21:00
Sunday:
1st and 3rd:  09:30
Also 4th Sun: 17:30, often a quarter peal please check in advance
Contact:
Sara Turnbull
Telephone:
Email:
chearsley@cbucks.odg.org.uk
Dove's Guide:
Chearsley webpage is here.
Notes for visitors:  Please do not park in the lanes – there is a church car park

There is a toilet in the church.
The church has catering facilities.
Ringers' recommended pub: The Bell.
Availability – Visitors: Yes.  Peals: 3 per year. Quarters: by arrangement.